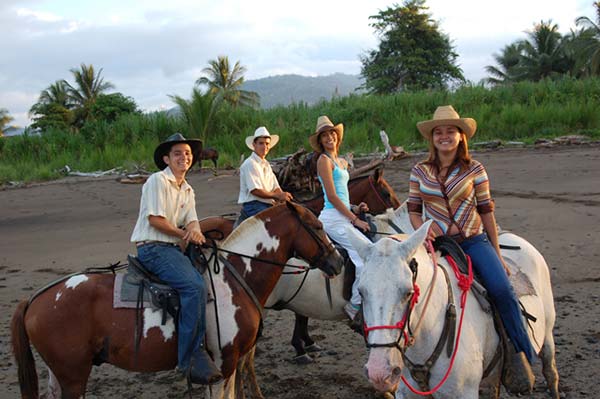 It consists of riding with the cowboys; herding cattle, check cows and calf that are in the grass, learn to how to rope calves, and other activities proper of the Rancho.
Rancho La Merced is a cattle ranch dedicated to the breeding of meat, whose production is in harmony with the ecological balance of tropical rainforest and the surrounding mangroves.
Here you can be a real cowboy!
Depending on the season that you visit us, you will be able to ride with the cowboys, do cattle roping, and many other tasks that are carried out by our staff; in a normal workday in Rancho La Merced.